12x12 Premium Double Matboard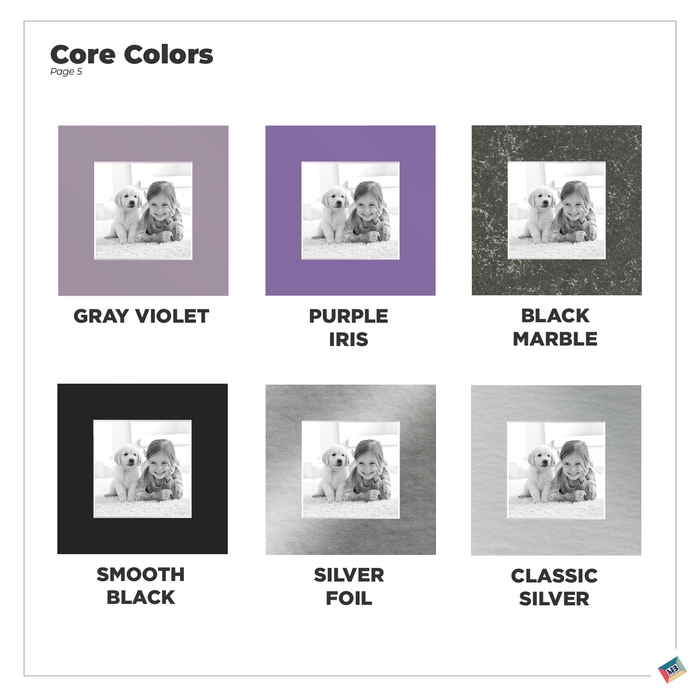 Our custom-cut double mats are individually cut using computer-guided tools that deliver precise and consistent results every time.
Our double mats are two layers to highlight and bring out colors in your images. The primary (top) color has a set-back opening to reveal the secondary (bottom) mat. The standard color "reveal" of the bottom mat is 1⁄4" on all sides
Details:
Acid-free matboards from the industry leader, Crescent, ensuring consistency of color and thickness every time
Standard mats are 4 ply unless noted otherwise
Mat bevels (core) are white unless noted otherwise
Mats are all bevel cut at the opening, unless you request otherwise in the order notes
We have curated the top sizes and colors within our assortment, but custom options are available upon request.  Please call, email, or live chat to determine options that are best for you.